Not Backing Up Your Data? You're Not Alone.
A recent independent study by Cloudberry Lab—a leading software company that develops online backup and file management solutions—revealed that over one-third of businesses do not back up their business data. That same study found that half of businesses maintain only one copy of their data which, if lost or inaccessible, could cause major disruption for any company.
If your business contributes to either of these staggering figures, rest assured. There are a few easy options you can choose from to safeguard your data. Below we have a few universal data backup choices that all businesses should consider, especially if they have no secondary copies of data.
---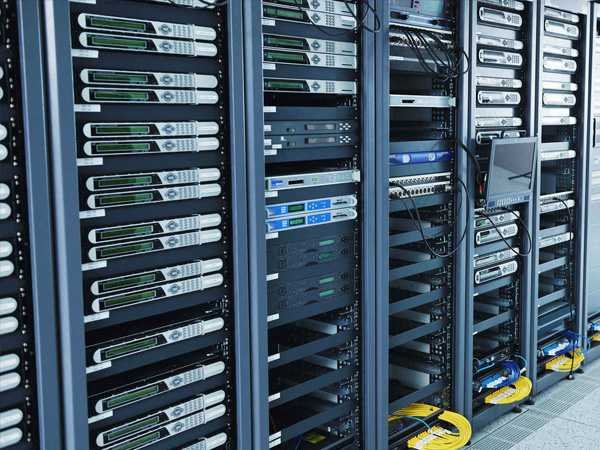 External Hard Drive
This first option is great for companies that do not have any copies of data and need a quick solution. An external hard drive can be a valuable investment that allows you to safeguard your data and maintain a copy off-site so that it is safe from theft, fire or other disasters at the office. Even better, they're small enough to fit in a briefcase or purse for transport. For approximately $100, any company can have a copy of important business data backed up.
Cloud Storage
Cloud storage is great for companies with smaller data stores. While it may seem scary to send your documents to "the cloud", it can be very safe—especially with reputable providers such as Carbonite or Mozy—but there are limitations to this solution for companies with large amounts of data to back up. This is because copying a lot of data over the Internet can consume a company's bandwidth for some time. While those backups are typically run at night, they can spill over into the following work day. This can negatively impact business operations since servers working on backup operations as well as connections to the Internet for users can be slow.
Take Preventative Action
No matter the size of your business, you should always take preventative action despite having several data backups. Here are a few things you can do to avoid the problem of data loss in the first place:
Backup Plan
Having a Data Backup Plan for your business important. This plan must take into consideration: the importance of various data; how often your data changes; how quickly you'll need that data recovered; your backup equipment; the best time to perform backups; and whether or not backups need to be stored off-site. Developing these plans is something we have mastered and we invite and advise you to take advantage of our expertise.
Contact Outsource IT
Business owners know that time is money. Losing and recovering critical business data can be immensely time consuming and expensive. While all of these options require some form of investment, they pale in comparison to the costs of losing data. Don't let an unexpected failure hurt your business.
If you are in the Denver Metro Area, Outsource IT would love to help you backup and safeguard your business data. Our estimates are completely free, so don't wait for a critical emergency. Contact us today!
Call us today at
+1 303 690 5200

or Email us at sales@outsourceit.com

We look forward to discussing your project or support needs with you. Contact us today to get started!

Get Started