6 Digital Marketing Tools Every Small Business Should Use
Promoting your small business in the modern world is near impossible without harnessing the power of digital marketing. Having an online presence is one thing, but digital marketing is necessary in getting your business noticed by people who need you but don't yet know about you.
To help you get started, we've listed 6 digital marketing tools that are sure to help your small business get started with digital marketing and get a leg up on your local competition. Most of these tools are completely free, so take advantage.
---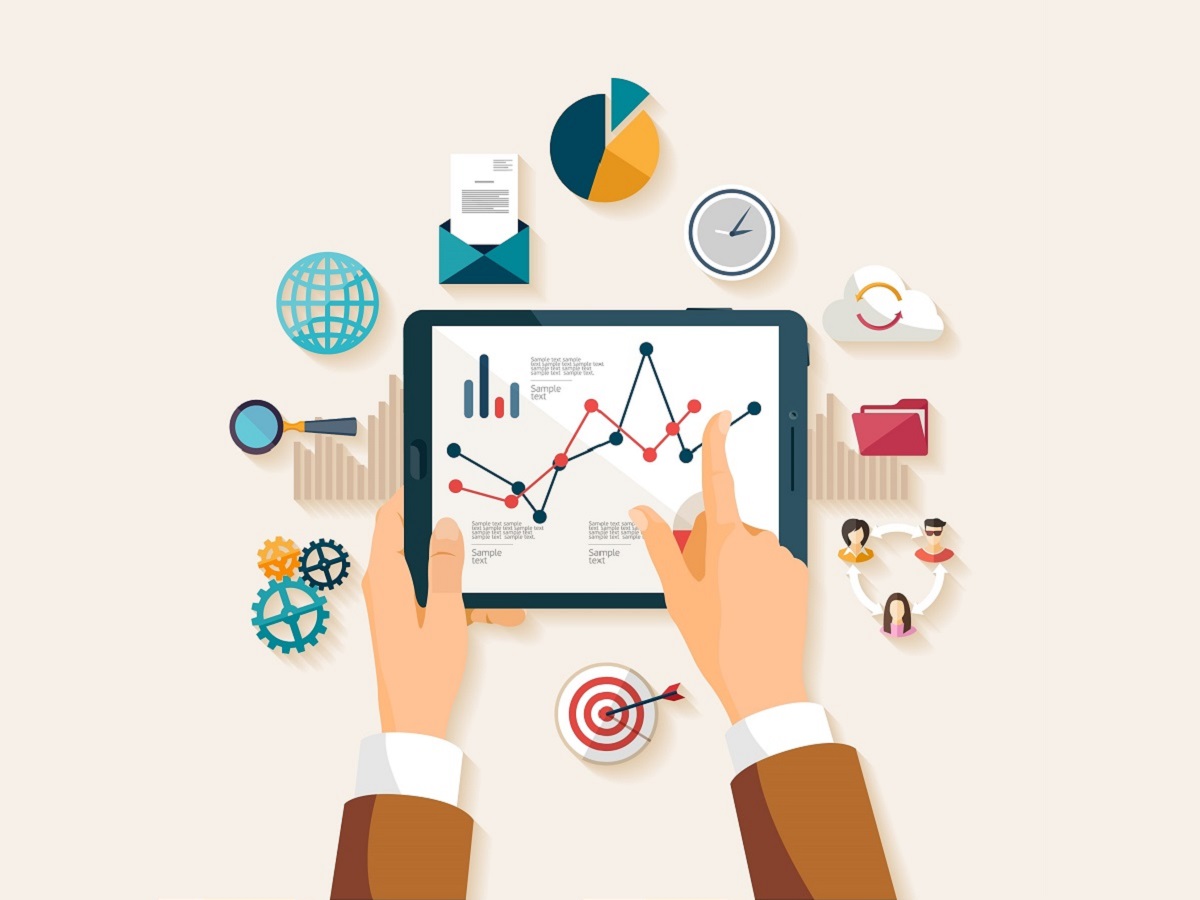 1. Google Analytics
Google Analytics is a free website analytics tool that provides vital website traffic and user data. Once set up properly, you'll be able to see how visitors use your site, which content they prefer, which marketing tactics drive the most traffic, which tactics drive the most leads and sales conversions, and so much more.
2. Google Search Console
Google Search Console is another free tool provided by Google that focuses on Search Engine Optimization (SEO). This tool gives you the search engine data that Analytics cannot, like keyword rankings, number of clicks per keyword, number of times your website showed up in the search results per keyword, and the percentage of people that click your website when it showed up in the search results. Plus, you can link Search Console to Analytics to unlock even more reporting tools in your Analytics account. The data these tools collect is vital for marketing your business online.
3. Google My Business
Every single local business should have a well-maintained Google My Business profile. Not only does it help your business rank higher, it provides easy contact information, location information integrated with Google Maps, the power to respond to testimonials, and ability to share images of your logo, products, services, staff, office, etc. This legitimizes your business and provides a basic summary of your business to a potential customer or client.
4. Yoast
The beauty of Yoast is it tells you exactly what you need to do to master on-site SEO. Once installed on your website, the tool gives you on-page keyword tips, so you can be sure your keywords are in the right place and you have mentioned your keywords enough throughout the content. Yoast even makes sure you do not have duplicate content and the content is easy to read. Yet another great perk is it lets you create a title and description as it appears on Google. While this is a plugin solely for WordPress websites, their website provides thousands of free SEO articles and plenty of training courses that give you tons of helpful information.
5. Moz Pro
Moz Pro seamlessly works with Google Analytics and takes the analysis one step further by doing a lot of it for you. Our favorite components are the local and national keyword tracking, competitor analysis, weekly keyword ranking updates detailing where, on average, your website shows up and how many spots you moved up or down, and weekly website audits that check for a number of issues that could hurt your website SEO. Just like Yoast, they have plenty of free digital marketing information on their website to help you learn more about SEO, inbound marketing, link building, and content marketing. There are other tools out there that do the same thing, but we found that Moz's data is the closest to Google's and is the best bang for your buck.
6. A Digital Marketing Expert
Chances are digital marketing is not your background, and we know running a business takes a lot of time. Learning about the world of digital marketing is time consuming and complex which is precisely why digital marketing consultants exist.
Whether you collaborate with a digital marketing expert just to get started or you completely outsource your digital marketing operations, access to an expert is priceless. The world of digital marketing is constantly changing and only a professional digital marketer can keep up with industry specific trends, changes, and opportunities that will get your business noticed.
Whether you are near us in south Denver or many states away, Outsource IT would be happy to help your small business get started with digital marketing. We offer free consultations, so don't hesitate to reach out to us and see if and how we can help. Call us or contact us online today!
Call us today at
+1 303 690 5200

or Email us at sales@outsourceit.com

We look forward to discussing your project or support needs with you. Contact us today to get started!

Get Started