3 Signs Your Small Business Needs a Managed Service Provider
No matter the industry, every business utilizes technology to succeed in the modern world. It's not uncommon for small businesses to take care of these technology needs themselves, but is that the most efficient and cost-effective thing to do?
Many small businesses partner with other businesses to succeed, including a business that can manage those tech needs for you: a managed service provider.
---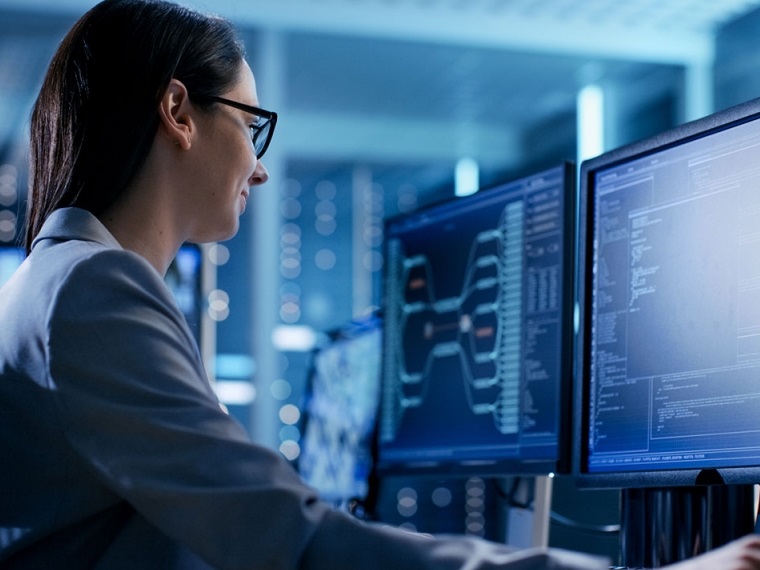 What is a managed service provider?
A managed IT service provider (MSP) manages the IT infrastructure of other companies, including data backup, data security, cybersecurity, networking, hardware procurement, 24/7 emergency support, and general IT support. These services are either offered at a pay-as-you-go rate or a monthly service fee.
Below we dive in to three common signs a small business needs a managed service provider. Whether your business is suffering from one or all three of these, we highly recommend meeting with a local MSP to see if and how they can take over the burden of your business IT.
1. You need IT help but you're worried about cost
There is a common misconception that you need a part-time or full-time employee to get help with IT. While this is true for large and even some medium-sized businesses, most small businesses do not need an IT employee. Hiring an employee is a significant expense, and when you work with a managed service provider (MSP), you either pay for what you need when you need it or pay a monthly fee much smaller than an hourly wage or salary.
When business owners are worried about the cost of IT, they often try to fix problems themselves, taking them away from more important work and possibly causing more problems. MSPs are experts in their field, so they can solve IT problems in a fraction of the time you can do it yourself. They allow you and your employees to focus on running your business.
2. A security breach would severely hurt your business
Security is a threat to businesses of all sizes and security levels, so it is important your business is always prepared for the worst. MSPs offer the latest data management and cybersecurity infrastructure, so your business data is always safe from being destroyed or lost.
Consider this: if you lost everything on your primary business computer today, how would your business be affected?
3. Your IT team is overwhelmed
If you do have a dedicated IT person or department that is overwhelmed but you cannot justify hiring another employee, that is the perfect opportunity to work with an MSP. Not only will you be working with an expert that your existing team could learn from, but an MSP can supplement the internal IT team so they can focus on their strengths and utilize an MSP for the more difficult tasks.
I don't have an IT Team
It is very common for small business employees to wear multiple hats, including the IT person. There is rarely a dedicated IT department or person within a small business, and when this happens, IT work takes the place of more important work. Even the least tech-driven businesses need tech support from time to time; passing the IT baton to an MSP will save you money, time, and-arguably the most important-your sanity.
If you are in the Denver Metro Area, Outsource IT provides free consultations and proposals for all services, including managed services. Outsource IT provides MSP services at a pay-as-you-go rate, so no worrying about a high monthly fee when you do not need IT help. Call or contact us online today!
Call us today at
+1 303 690 5200

or Email us at sales@outsourceit.com

We look forward to discussing your project or support needs with you. Contact us today to get started!

Get Started